4 Items That We Forget Are Powder Coated
Powder coating is everywhere. Seriously, look around the room that you're in, you might see it. We tend to overlook this technique because it's ingrained in our lives, but it was a great leap in technology during the mid-20th century. Powder coating is defined as the covering of an object with a polyester or epoxy powder, which is then heated to fuse into a protective layer. Throughout this post, we'll review everyday items that can be powder coated. Ranging from sports to drinkware, this post is made to inform enthusiasts about products that we forget are powder coated.
---
Grills
First up, grills. They come in several shapes, sizes, and price points, but let's focus on charcoal grills. Powder coating is often associated with the automotive industry, but there's an expanding market dedicated to the grilling industry. I'm sure you've heard coworkers and friends boast about their new grill this summer, but do they know its history?
For starters, the original round, charcoal kettle grill was built and sold by George Stephen Senior in 1952. He was part-owner of a sheet metal shop in Chicago, and while he and his brother were filling orders for metal buoys for both the Coast Guard and the Chicago Yacht Club, he took two of the half spheres for the buoys, pushed them together, and created a grill.
Now, grills come in several different coatings, but one that tends to withstand the elements best is powder coating. Companies like Hasty Bake have been selling gourmet grills since 1948. Today, their grills come in several different finishes, one of which being a dual finish. This dual finish includes a powder coated base and hood that can withstand high temperatures and varying outdoor elements.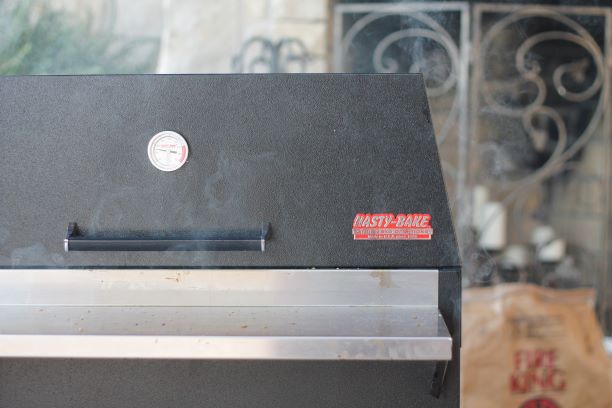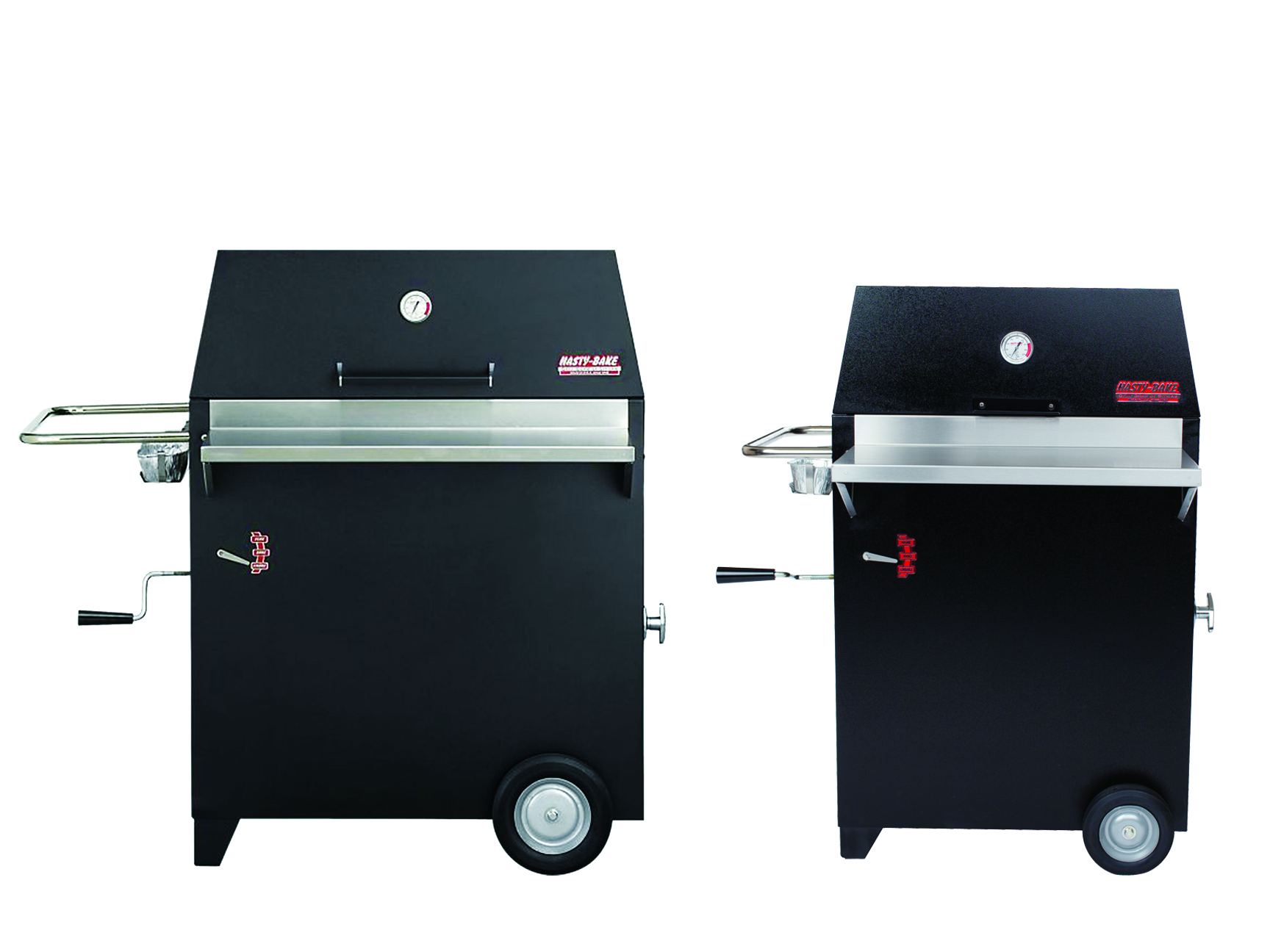 ---
Basketball Hoops
Now, moving onto a Hoosier favorite, the basketball hoop, and more specifically, the rim. Most basketball rims are manufactured using high tensile carbon steel. The thickness of the solid, steel rod must be strong enough to withstand various stressors (such as a slam-dunk or two), making the standard diameter size 5/8".
Moreover, the type of rim most basketball players prefer today is the breakaway rim, a style that was first introduced in St. Louis in 1976. The inventor, Arthur Ehrat, was tasked with creating a rim that wouldn't shatter backboards during dunks. The first design used a spring from a John Deere cultivator, and the result was a rim that could withstand 125 pounds of force by bending and then snapping back into its original position.
Today, all professional basketball rims are powder coated in a bright shade of orange. The powder coating serves both form and function, as it helps prevent rust but also creates higher visibility for players on the court.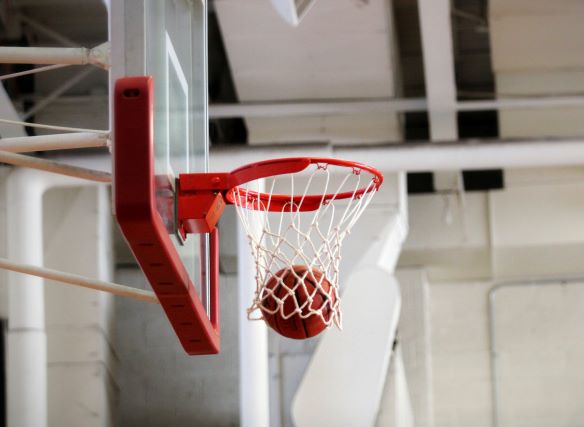 Bicycles
Switching gears to another device, let's explore how powder coating has affected bicycles. Have you ever examined the paint job on a road bike? Although some companies use various spray paints, it's becoming more popular to powder coat the surface.
In the late 1800s, bicycles used to be made out of uncoated heavy steel. Naturally, bikes have been through countless upgrades since that time. Wyatt Bicycles has an informative blog post about the way their bikes are powder coated. This company, and many others like it, even allow you to customize the color.
One brand, Paketa Bikes, takes it a step further by allowing two color fades and multicolor designs. Like anything made for the outdoors, powder coated bicycles are built to withstand all kinds of weather and several different factors. The exterior has to be tough enough to withstand rocks, mud, bugs, debris, and anything else that flies up as you're biking along, making powder coating a very practical option.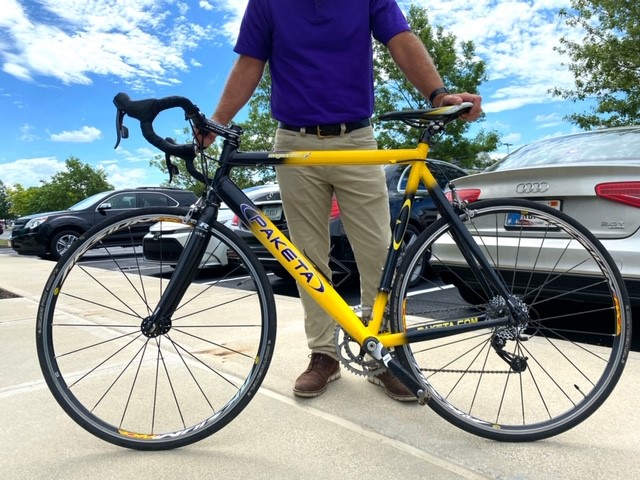 ---
Drinkware
And to round out this list, I'll cover drinkware. I'll also go over the differences between powder coating and a specific type of spray paint. If you give your Yeti thermos a once-over, you might assume it's been powder coated. And yes, certain thermoses at other companies are, however, the exterior of some of their stackable mugs have been sprayed with something called Dura-Coat.
This product is essentially a tough spray paint that strongly resembles powder coating. It's said to withstand temperatures as high as 500-600 degrees Fahrenheit and is dishwasher safe. The only downside is the creation process because although it's dry to the touch in 20 minutes, it doesn't gain full durability for 2-3 weeks. Powder coating, on the other hand, can fully dry within 10 to 15 minutes.
This trait is desirable to companies like Hydro Flask, who use powder coating on their extensive product line of tumblers, bottles, and coolers. Their signature powder coat is condensation-free, easy to grip, and durable.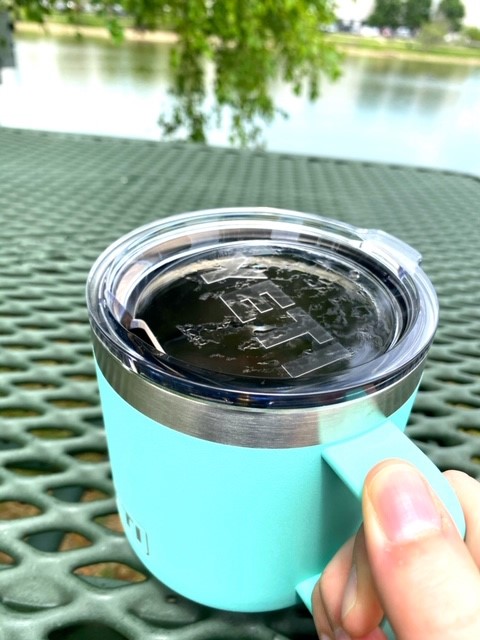 ---
Conclusion
In short, these coating crafts reach far beyond the automotive industry. Powder coating has made its mark in history and will continue to help products withstand the test of time. If you're interested in masking supplies for your next powder coating project, feel free to consult with someone from our sales and engineering teams. You can also head over to our Contact Us page and we'll get back with you asap.