Electric vehicles are popping up everywhere it feels like. That also means the big automotive manufacturers are also making massive strides towards electrification. Ford recently announced their new Ford F-150 Lightning truck and General Motors plans to offer 30 new EVs globally by 2025.
So, whether you're an engineer at one of the biggest automotive plants or you're at a start-up pushing to get your first model off the line, it's going to be a massively competitive field. In this post, we're going to give you our take on what features car buyers expect. Not just standard features, but also the ones we all wish we had in our current vehicle.
Technology
We are in a tech-driven world now. Buyers want the best of the best and love to show it off. EV manufacturers are using this as a way of differentiating from their competition and consumers are loving it.
Tech not only gives a vehicle a sense of luxury and comfort, but it also has countless safety benefits. Below we've listed what consumers now expect with their new vehicle purchase. We've also included some of the advanced tech that buyers now crave.
Standard Tech Features Buyers Expect
Easy to use infotainment system
Reliable navigation system
USB (Type-A & Type-C) Ports and Outlets
Smartphone app control
Rearview Camera
Heated Seats/Steer Wheel
Awesome Tech Buyers Wants
Robust, user-friendly infotainment systems integrated with streaming services, games, etc.
Autonomous driving system
Heads up display windshield that includes navigation
360-degree view camera(s)
Fingerprint profile scanner
Parking assist
Regenerative braking
Voice operated operating system
Why Tech Matters
The new generation of buyers grew up in a world full of tech and are constantly on the lookout for the latest and greatest. One avenue A LOT of buyers are taking is via YouTube and other social media platforms.
In order to get more eyes on their brand, EV manufacturers are inviting influencers, like Marques Brownlee, to test out their vehicles and show the world what they think. The more elite tech you have, the more likely you'll win over those buyers and reviewers.
Check out Marques Brownlee's recent video to get an understanding of what these YouTubers look for and the feedback they're able to provide.
---
Exterior Design
A vehicle is not only a way of getting from point A to point B, many car buyers consider them a piece of art. And, honestly, who can blame them? When you buy a vehicle, it becomes YOUR vehicle. When you own something that is visually aesthetic, it heightens your driving experience even more.
On top of that, vehicles that have the best design, also attracts the most eyes. When you have so many new startups trying to make a name for themselves in heavily dominated industry, that's exactly what you're going to need to stand out.
Panoramic Roof
There are so many complex components to a vehicle, that sometime we forget just how complex a vehicle's body is. This is an area where design, engineering, and purpose merge beautifully. A trend that is showing up all over the automotive industry due to advancements in glass technologies has been panoramic roofs.
Visually, these roofs give new vehicles an attractive appeal, and is a big point of interest in the interior. As glass continues to improve from a performance and safety perspective, we can use this feature to be more and more expected by car buyers.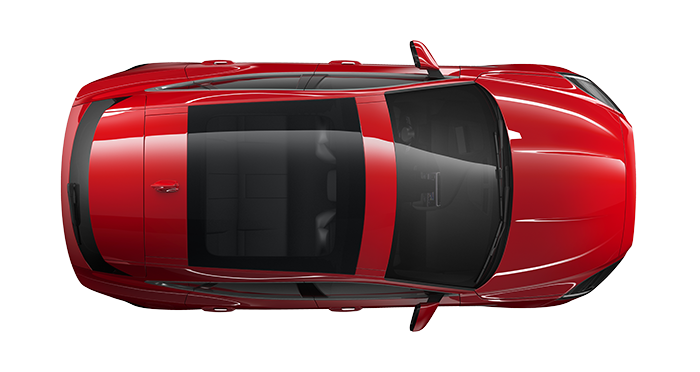 ---
Exterior Paint Options
Car buyers love to use color options as a filter for buying a car. Sure, grey, white, and black are probably going to continue to dominate as the most chosen vehicle paint choice, but more and more buyers are making the shift towards new paint tones.
Because of this, EV manufacturers are going to need to invest in new paint tone development and extensive market research to figure out what their top options will be. Think about it from a consumer's perspective. Imagine they go to the dealership and find the car they want, but come to find out it's hot pink. Something tells me a very, very small portion of the population wants that.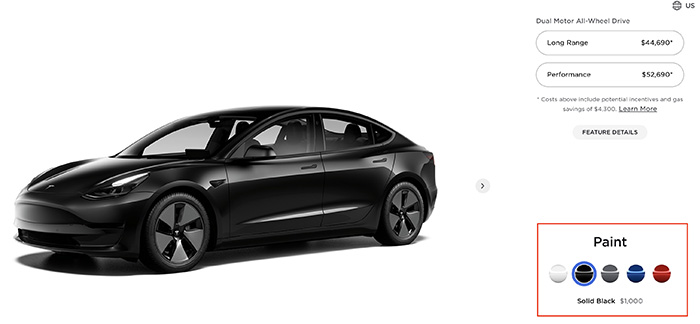 In order to improve, EV manufacturers will need to work with top designers, automotive coatings manufacturers, and develop/use online configurators (such as what's shown in the image) that will help determine what colors buyers are most interested in.
---
Next Generation of Exterior Lighting
New EVs and concept cars are displaying the impact that powerful LED lights can make on a vehicles design. Manufacturers like Cadillac use vertical lights as a way of conveying "premium" ride.
On top of the lower power consumption advantages these lights bring, car designers and engineers are taking advantage of the futuristic looks new lights bring to a vehicle. This not only makes a vehicle look more attractive to potential buyers, it also comes with multiple technology and safety advantages that will help win them over as well.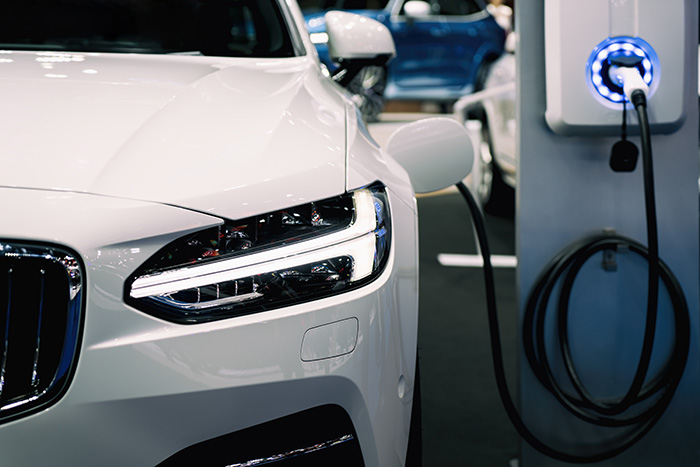 ---
Interior Features
Dynamic Interior Lighting
If you're really wanting to make the interior of a vehicle stand out, add customizable LED lighting throughout the vehicle. This form of ambient lighting gives a vehicle to the ability stand out and bring out all the features of a vehicle that designers and engineers worked meticulously to incorporate. They also make everything look bigger and more dramatic.
Want to take it up a notch? Make the lights dynamic based on the environment or the driver's personal preference.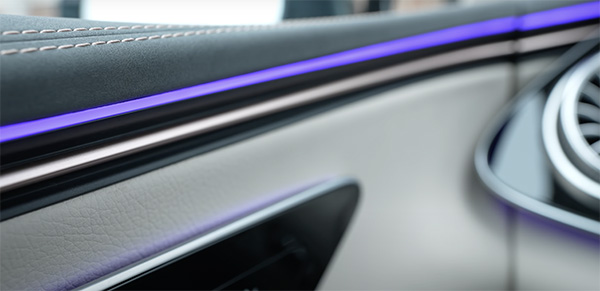 ---
Silence
With so many EV startups showing up, it's starting to get down to the small things that make will make or break a new model's success. One are in particular is damping/preventing unwanted noise.
Believe it or not, there is actually a social media trend where people record the sound their vehicle makes when they press down a parts of the car (such as the dashboard). The trend makes the vehicle seem as though the manufacturer was being cheap and took a shortcut towards manufacturing.
This means we're going to see a trend of increase in demand for NVH expertise and the need for products that dampen unwanted wound and vibrations, such as butyl and other rubber componets.
---
Battery Range
So far, many of the new EVs on the market starts off at a standard range of around low- to mid-200 mile range. What is extremely important to note is that EVs with an EPA estimated range of around 200 miles will most likely not get 200 miles, depending on weather conditions (hot vs cold resulting in HVAC usage), topography, and various other factors.
Several EV manufacturers have put a high focus on improving battery efficency and range and the new "normal" EPA to be around 300 miles, with the expectations that anything less will lead to disappointed buyers.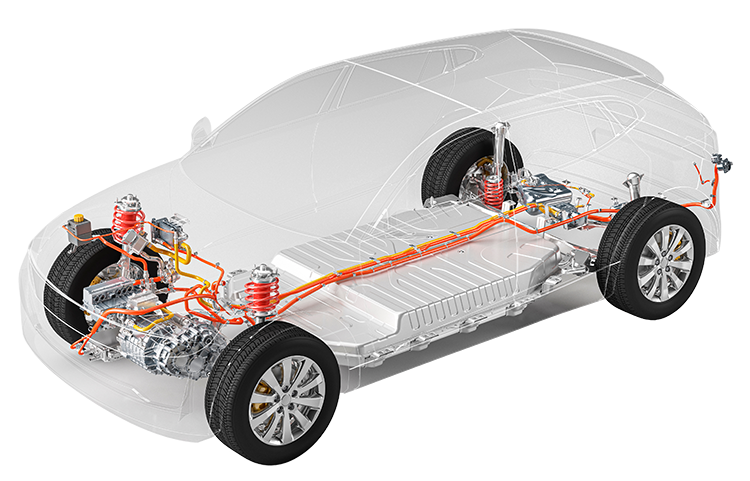 Charging Stations
Charging anxiety is a huge concern for potential buyers. If you were to offer a gasoline-powered vehicle and an electric vehicle that both got the exact same amount of mileage, right now a lot of buyers are choosing the gas-powered options due to the number of gas stations that are easily accessible across the country.
Battery range is super important, but having access to a charging station is just as vital towards winning new buyers over. If you're thinking they can just charge it at home, you're forgetting about the 1/3rd of the population that doesn't own a home.
The one true way to lose in this area is to not make a model compatible with charging stations. Luckily, companies like Tesla have given other EVs the ability to use their supercharging network via the use of an adaptor.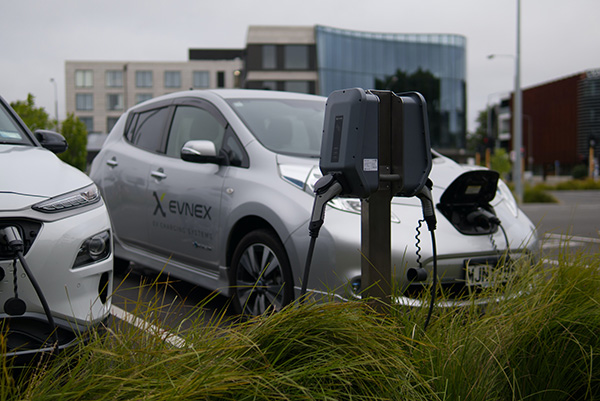 ---
Conclusion
Electrification trend is one of the most exciting changes to happen within the automotive world in a very very long time! Startup EVs are being put in a David vs. Goliath matchup. It's more than just going from point A to B. It's about providing value, luxury, safety, style, and much much more.
At Echo Engineering, we are working with EV manufacturers to provide innovative solutions ranging from noise damping rubber components, vibration reducing clips, and class-A surface plastic covers made from recycled plastic. We are excited to continue growing within this industry and invest more in research & development for a better future. To request more information about what we do here, reach out to our team below!
You May Also Like...