NEW Proprietary Rapid Silicone Prototyping Technology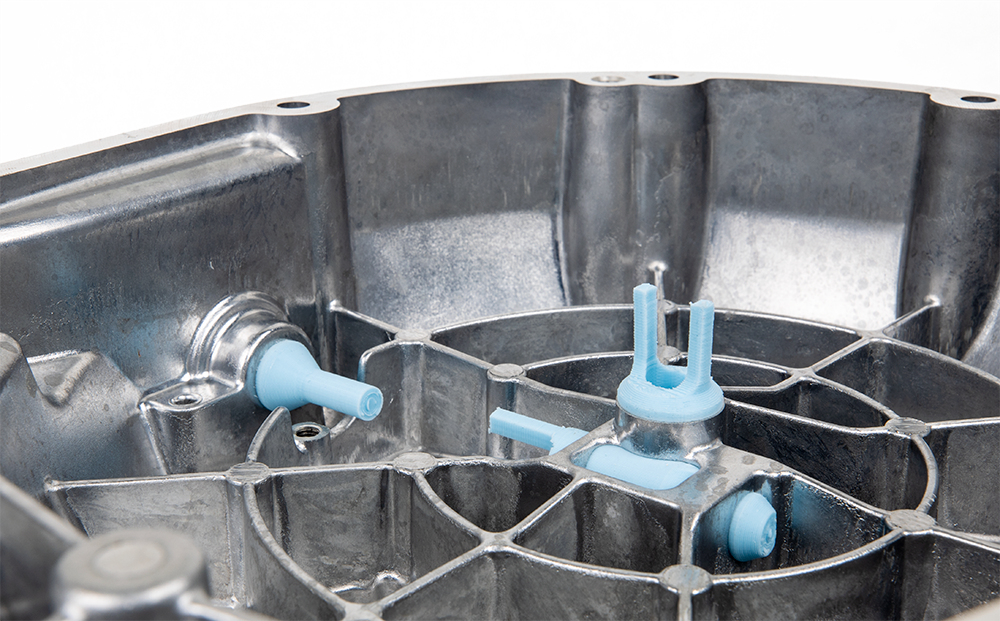 Silicone Masking Prototype Ready in 1-Week
Shorten Validation Process to Days, not Weeks

Test Fit, Form, AND FUNCTIONALITY DURING POWDER COATING

Get Silicone Parts in 5-7 Days

High-Temperature Resistance for Powder Coaters

Less Time. Less Money. Faster Turnaround.
---
Advantages of Rapid Silicone Masking Prototypes
In the past, powder coaters looking to test out custom silicone masking designs would have to wait at least 4-6 weeks before having physical parts in hand to run through their powder coating line. Customers want to know if the design is the right size, if it's too tight, if the features are going to work, and other aspects to approve the final design before going into full production. This is a big deal, especially if changes need to be made and testing is required for a modified design!
The key advantages of Echo's new proprietary rapid silicone prototyping technology include:
Parts Ready in 1-Week
Made in-house in Indianapolis, IN

Parts in hand in as little as 5-7 days after design approval & PO received

4-6x FASTER than traditional silicone prototypes
Full Functionality
Made with high-temperature silicone for testing during powder coating processes

Test Fit, Form, and Function to speed up the validation process
Less Money
A fraction of the cost of traditional silicone prototypes

Made in-house to reduce expediting costs
---
Masking Design Elements
Powder coating brings an array of challenges that need to be factored in when you're developing a custom masking solution. A few of the design factors our engineers work with you on include:
Oversizing/Undersizing for Optimal Sealing

Material Selection based on Process, Oven Temp, and Duration

Design Features Based On Installation & Removal Process

Designing for Manufacturability (DFM)

Silicone Shore Hardness Based on Application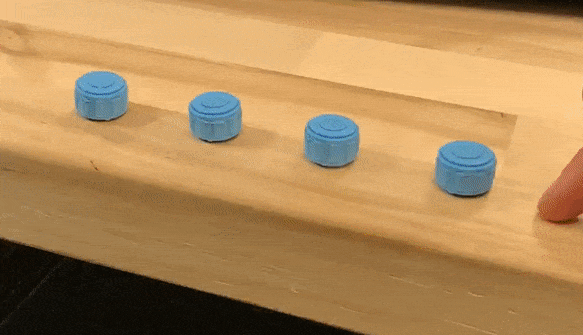 ---
FAQs About Echo's New Silicone Rapid Prototypes
What temperature are they rated?
These are rated to 450°F. In many cases you're able to put these through 600°F ovens as the parts may not actually reach over 450°F.
How do they perform as opposed to production tool parts?
The material we use is a platinum cure silicone. The difference with this material compared to production silicone is that it has a lower temperature rating and a lower tensile strength, meaning they tear more easily.
How many samples will we receive?
Due to the speed to production, we typically only make 3-5 samples depending on the design complexity and amount requested.
How much will this cost?
This is highly dependent on the size, complexity, and quantity needed. Pricing typically ranges around $200-$400. Larger, more complex parts will more than likely cost more than that though. This is a huge cost-saving compared to the $1000-$2000 prototype tooling and set-up charges we've seen from other silicone prototype molders. This is on top of not having to expedite parts from overseas.
How long will it take before I receive physical parts to test?
This may depend on the complexity of the part and number of samples requested, but in general, we push to get these parts to you within 5-7 business days after we receive a PO.
---
What Our Customers Are Saying
"It's about timing for us. By the time we get a released part, often within a six-week window, we need to make decisions within a couple of months. Do the features work? Is it the right size? Is it too tight? Is there folding going on? This silicone can go through the entire process, so it's a huge deal for us."