Custom Solutions
We work closely with customers in every stage of the process, providing strong support in engineering, manufacturing, quality and logistics to meet customer requirements and expectations. Whether the need is masking, hanging, protection, OEM plastic components or OEM rubber components, our engineers will work closely with you to understand the need and your end goal. We can meet your need with a solution that's efficient and cost-effective.
Custom Tapes and Die Cuts
We offer custom tape widths, die cuts, and die cut kits to meet your exact specifications and increase the efficiency of your masking process. Our facility houses a slitter, overhead press, rotaries up to 30" wide, and a plotter – making us well-equipped to move quickly from the design phase to production.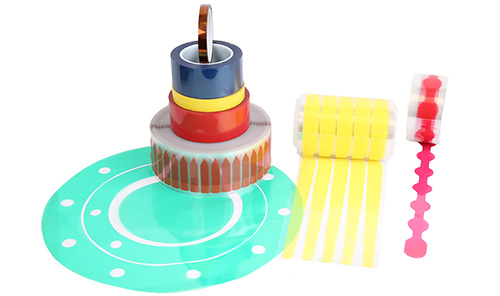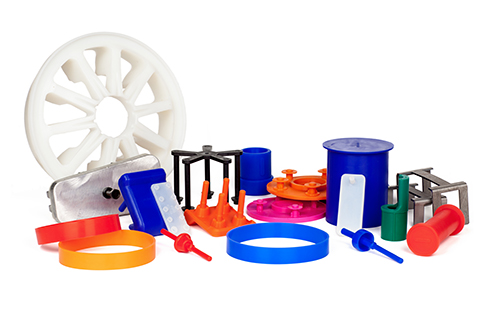 Custom Rubber Molded Masking Solutions
Need a molded masking solution that isn't in our standard catalog? No worries. We can design and create various custom rubber masking solutions to ensure an effective masking process for your unique finishing needs.
Custom Plastic Caps and Plugs
We offer custom protection solutions when standard doesn't work. We'll work with you to create custom protective caps and plugs to your exact specifications.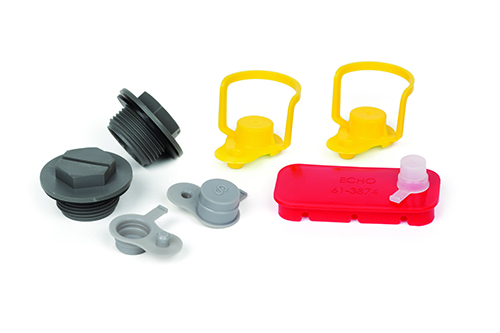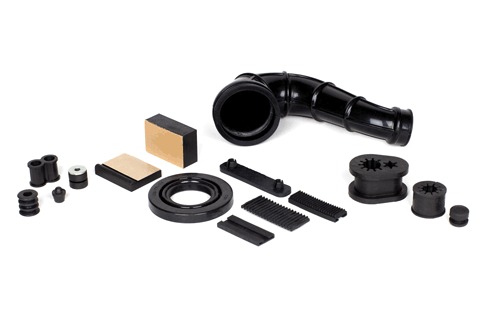 Custom Rubber OEM Components
Echo designs and manufactures complex custom rubber components out of a vast selection of common and custom formulated rubber materials. We have a team of in-house design and materials engineers, 3D rapid prototyping, three-tiered quality management, internal and third-party testing and supply chain management at your disposal. Echo's rubber manufacturing includes: Injection Molding, Compression Molding, Liquid Silicone Molding, Over Molding, Extrusion and Transfer Molding.
Custom Plastic OEM Components
Highly experienced in tooling, material selection, design and testing, we use our expertise to create components from simple shipping caps to complex air filtration systems. We collaborate with you, bringing your custom plastic designs to life. We provide custom engineering changes and custom material modifications to create the perfect solution for your needs.Our plastic manufacturing capabilities include: Injection Molding, Over Molding, Seam Welding and Extrusion.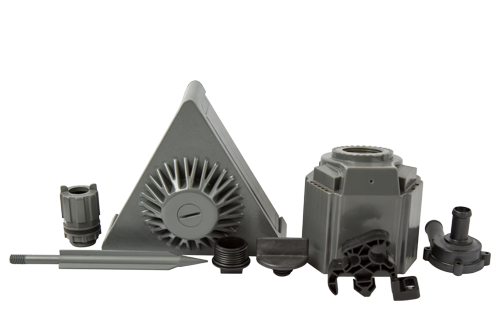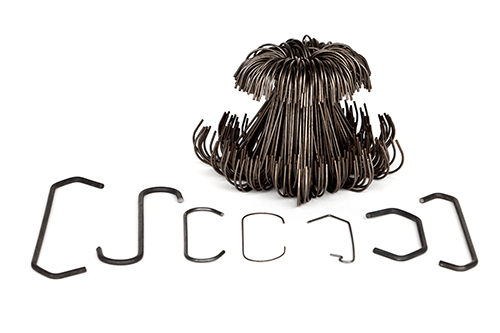 Custom Hooks
Aside from offering hundreds of standard hooks, we specialize in custom hook and rack design, perfect for powder coating, e-coating, wet painting and other types of finishing processes. Custom hooks can be made in different materials like stainless, spring and cold-rolled metals. We also offer custom configurations and offsets. Custom hooks and racks increase productivity, reduce racking labor and provide better angles for coating.
Contact us to discuss how we can help you save time and money with our custom solutions.