Automotive Panel Hole Sealing Plugs
Cabin noise reduction has become a top priority for automotive manufacturers as demand for Electric Vehicles increases. Parasitic sound erodes the customer's experience & brand luxury. Coverage of panel holes has become a necessity, and one of the top solutions used by EVs has become panel plugs.
There are many holes in an automotive chassis. These serve to achieve lightweighting targets; allow e-coat, surface prep, and primer to drain from the cavities during production; and provide access points for downstream assembly and service. However, they also increase the propagation of sound and vibration and provide a pathway through which moisture can travel.
Echo's engineers are skilled at designing panel plugs that minimize installation and removal forces without compromising the sealing and NVH capabilities of our panel plugs. Our panel plugs are also designed to work with a range of panel thicknesses – meaning fewer SKUs can cover a wider range of holes.
Our custom solutions allow us to create complex seal geometry that is way beyond a typical slot or hole. And don't worry about panel flatness. We can design plugs to fit whatever geometry you have.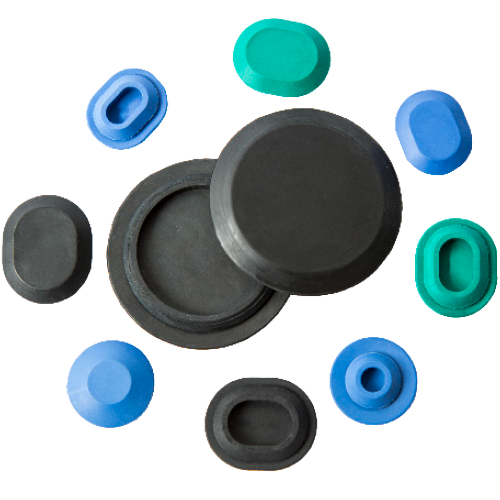 ---
Echo's Hole Plug Options Currently Available
On top of specializing in designing and developing custom sealing hole plugs for our customers, Echo also offers a catalog of options shown below for some of the most common panel hole sizes. Echo's panel hole plug designs are able to seal out dust and moisture that effectively meets a minimum Ingress Protection rating of IP67.
Round Plugs
| | |
| --- | --- |
| Hole Size (mm) | Panel Thickness |
| 10 | 0.7 - 2.5 mm |
| 13 | 0.7 - 1.8 mm |
| 16 | 0.7 - 1.5mm |
| 19 | 0.7 - 1.8 mm |
| 20 | 0.7 - 2.5 mm |
| 25 | 0.7 - 1.9 mm |
| 38 | 0.7 - 2.5 mm |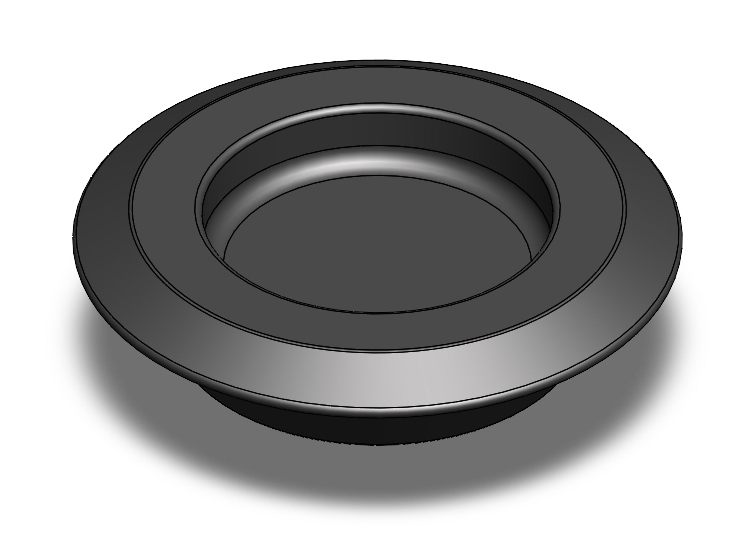 Oval Plugs
| | |
| --- | --- |
| Hole Size (mm) | Panel Thickness |
| 19x13 | 0.7 -1.8mm |
| 19x25 | 0.7 - 1.2mm |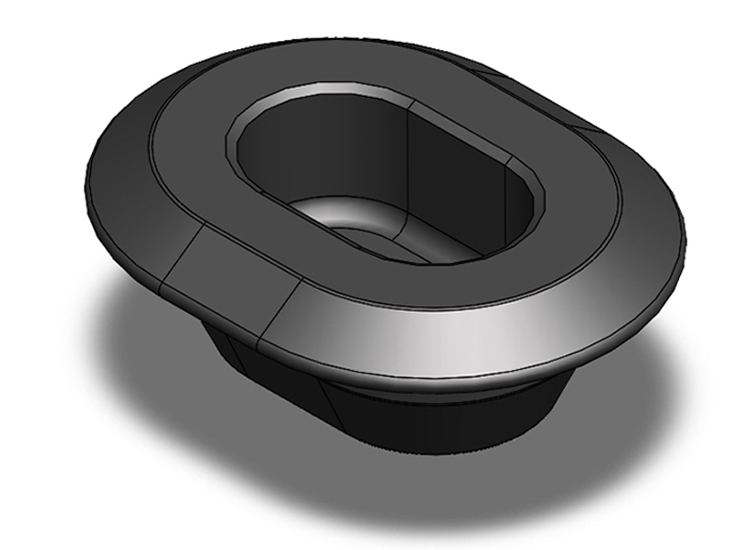 ---
Compliance and Testing
Testing and Validation have been key to giving our customers peace of mind. Echo Engineering works closely with automotive OEMs to optimize and manufacture our materials and designs in order to meet strict sealing specs.
Panel Plug Testing Capabilities
Insertion and Removal Force
Top-Side & Bottom-Side Water Column Seal Testing
Industry Standard Methods and Practices including ISO, ASTM, and ESD
Dimensional Testing (Keyence IM 7000 Series)
Shore Durometer Hardness (ASTM D2240)
Tensile Strength (ASTM D412)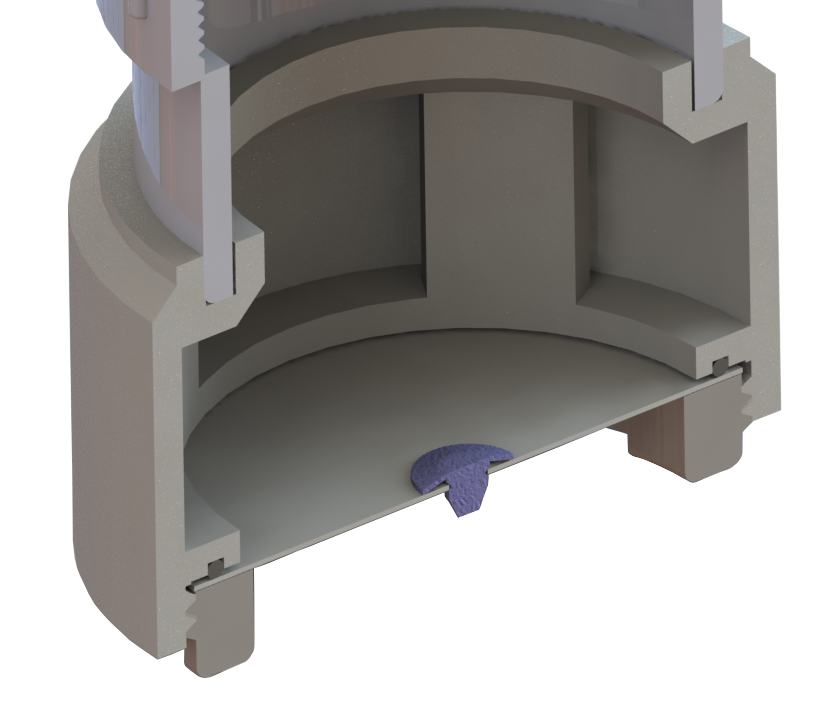 ---
Insertion Force Testing
All plugs we make are designed to be installed using a tool to help with ease of installation. We typically suggest that customers use a t-handle nut driver or similar tool during installation. That said, we test using an M4, M6, M8... etc. threaded rods during installation because this is representative of what an operator on the floor might have around and use as a tool for installation.
The size of the tool is proportional to the plug diameter - you want to make sure the tool doesn't interfere with the inside of the concave portion of the plug during installation. The tool will help ensure proper seating.
We have worked with many customers with this line of plugs. The typical installation speed is 50 mm/min. This is an ideal speed to allow us to observe how the plug deforms and performs during installation. It also allows our universal test machine to gather a dense amount of data to ensure we capture an accurate maximum compression force reading.
---
Innovation by Design
We partner with our customers at the beginning of a program and work with them to find the best possible solution for their unique situation. This ensures that we take into consideration design for assembly (DFA) factors such as assembly line speed. We also understand that geometries constantly change, especially at the start of the program. That is why our Instant Prototyping can help with design feasibility without the cost and long lead times of hard tool. Here is a sample of the elements considered during the Echo innovation and design process:
Design Expertise
Design for Assembly (DFA) – ensuring plugs meet or exceed your line's specific requirements while delivering improved ergonomics
Installation features - proprietary EchoLoc™ system optimizes insertion and removal forces
Thickness - Thicker plugs improve NVH performance
Material Expertise
Material selection: chosen to hit or exceed DFA and technical specs (EPDM, TPE, TPV)
Durometer – balances plug design and application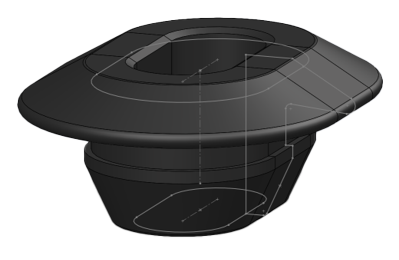 ---
Choosing Between Panel Plugs or Butyl Patches
Another option for covering a vehicle's panel holes is butyl patches. Echo has expertise in both—what are the pros and cons of each?
Flexibility, Repeatability, and Ergonomics: Butyl patches are typically installed by hand and can be placed freely on the chassis. This allows greater flexibility with the tradeoff of greater potential variability. Panel plugs have a specific installation location, therefore they provide the opposite: greater repeatability with the tradeoff of less flexibility.
It's a similar story on ergonomics: the better solution will depend on your chassis geometry and assembly line situation. Butyl may be preferred when you have several holes of different shapes and sizes, while panel plugs work very well with a series of holes sharing the same geometry. Lastly, panel plugs are easy to grab from a parts bin while die-cut butyl patches can be peeled from a roll. The better solution will depend on your tact time and assembly line specifics.
Sealing: In general, butyl patches provide greater NVH damping, while panel plugs provide greater sealing and resistance to water swell.
Heat Resistance: EPDM panel plugs have great temperature resistance as well as great tensile strength and UV resistance.
NVH: While EPDM is a great option for noise reduction compared to TPE and LDPE alternatives, butyl is better at dampening sound as it is designed to convert sound and vibration to heat.
Accessible Service Points: For panel holes meant as serviceable areas, the best option of the two will be to go with panel plugs due to their ability to be removed and reinstalled.
---
Request a free rubber durometer sample kit: