Rubber Molding | Custom Product Capabilities
Echo Engineering has over 50 years of experience in designing, prototyping, and full-production manufacturing of a variety of rubber-molded products you'll find throughout a variety of different applications. From automotive grommets, boots, and bushings, to outdoor lighting gaskets, Echo has an extensive background that stems from our core background in design engineering, material formulation, tooling, and our ability to provide our customers with a mix of both low-volume and high-volume production services.
Rubber Manufacturing Capabilities
---
Manufacturing Processes
Standard Compression Molding (50-600 tons)
Injection Molding (300 tons)
Transfer Molding
Vacuum Molding (250-400 tons)
Single Extrusion
Dual Extrusion
Tooling Capabilities
Automated CNC
Vertical Mills
Horizontal Lathes
EDM
Ultrasonic Polishing
Graining
Chrome Plating
Secondary Operations
Over Molding
Sub Assemblies
Adhesives
Lathe Cut
Splices / Hot and Cold Bonding
Hole Punches
Pad Prints
Assemblies
Pantone Color Matching
Screen Printing
Cryogenic Trimming (rubber flash)
Post Curing Ovens
Custom Packaging
Rubber Materials
Natural Rubber (NR)
Styrene – Butadiene (SBR)
Ethylene Propylene (EPDM)
Chloroprene, Neoprene (CR)
Nitrile (NBR)
Silicone (Si, Q, VMQ)
Polyacrylic (ACM)
Epichlorohydrin (ECO)
Ethylene Acrylic (AEM, Vamac)
Hydrogenated Nitrile (HNBR)
Fluorosilicone (FVMQ)
Fluorocarbon (FKM) / Viton®
Many others, ask an Echo Representative
---
Our Process
---
Step 1: Design
Our engineering team will work with you through our Design for Manufacturing (DFM) process to either optimize your current design or design a part from scratch to meet your specific requirements. Our process includes reviewing the materials needed, the functionality of the design, the moldability of the part itself, and any tooling optimization.
Step 2: Prototyping & Validation
Once the design is approved, we can move on to prototyping the part to validate that it works for your application. The two methods we use to do this are:
1-Week Silicone/EPDM Rapid Prototyping: We developed a proprietary method of creating silicone and EPDM prototypes to give you the ability to test apart's fit, form, and functionality - Learn More Here.
Standard Prototype Tooling: To get the truest to-production prototypes, you can go the standard route where we will machine a metal mold (typically will be aluminum due to the speed to produce tool) mold to produce your parts.
Step 3: Quality Assurance & Validation
Once prototypes are completed, we inspect and test them (when needed) to ensure they meet your requirements before shipping them to you to test out. If anything is off, we will make revisions and repeat.
Step 4: Tooling Kickoff
Once everything is approved, and a PO is submitted, we will begin production tooling design and kickoff. Part complexity and quantity factor into the timing required to complete the mold. Production tools are typically made using hardened tool steel instead of aluminum. This allows our die life to be extended, reduced maintenance on the dies and a more efficient manufacturing process overall.
Step 5: Production
Once the first shots from the tool are reviewed and approved, the first articles are provided to the customer for their final approval. Pending any final modifications needed, we are able to start fulfilling production quantity orders to ship to the customer.
---
Applications
---
Sealing
Over the years, Echo has manufactured a wide range of quality rubber molded gaskets and seals. We specialize in seals and gaskets utilized in automotive applications, outdoor lighting, pumps, and electrical systems, to name a few.
Our engineers are well-versed in developing solutions that need to withstand harsh conditions, such as extreme temperatures, chemicals, lighting exposure, and much more.
Parts We Specialize In:
Gaskets
Caps
Sealing Plugs / Panel Plugs
Door Seals
Housing Seals
Boots & Bellows
Custom Masking Solutions
Parts with adhesive backing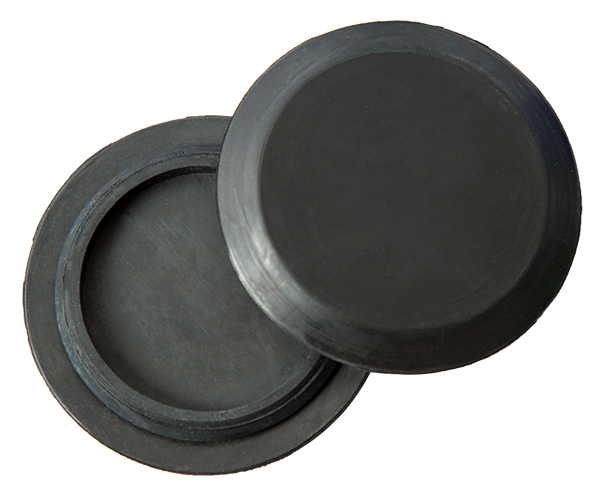 ---
NVH Applications
Rubber-molded products are an excellent way of reducing NVH. At Echo, we have a long history of molding grommets, spacers, plugs, and much more. When working with us, our engineers will focus on part design, material selection, and moldability to ensure parts are being produced efficiently and to your specific tolerance requirements.
Parts We Specialize In:
Grommets
Bushings
Panel Plugs
Spacers
Shims
Bumpers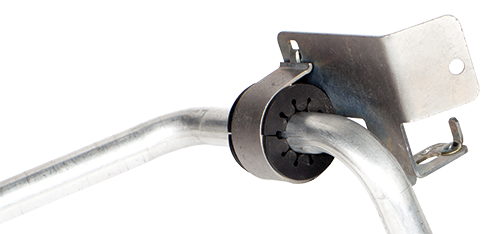 ---
Connecting
Rubber-molded connecting components are typically used to transfer/route fluids or gases from one location to another. Echo is experienced in manufacturing parts used in automotive, lawn & garden, marine, and recreational vehicle applications.
Parts We Specialize In:
Molded Hoses & Tubes
Air Intake Hose
Air Intake Ducts
Breather Tubes