EPDM (Ethylene Propylene Diene Monomer)
EPDM is a great material for a variety of MRO and OEM applications. Echo Engineering got its start with EPDM by manufacturing masking caps, plugs, and custom solutions for platers, anodizers, and wet painters. This type of rubber is a go-to masking material for these types of finishes because it offers excellent sealing ability and chemical resistance.
EPDM is also commonly used for NVH and Sealing applications in a variety of different styles with the automotive industry. Echo has engineered and manufactured millions of automotive tube grommets, panel plugs, isolators, fuel tank pads, door seals, just to name a few of the different components made from EPDM.
Temperature Range: -40F to 375F (Formulated)
Recommended Uses: NVH grommets, vibration dampeners, panel plugs, outdoor gaskets, masking caps & plugs
Advantages: Excellent weather and ozone resistance, good low-temperature flexibility while offering some chemical & heat resistance. Specialty formulations are available (i.e., non-conductive, high temperature)
Limitations: Poor petroleum oil and solvent resistance
Hardness Range (shore A): 40 to 90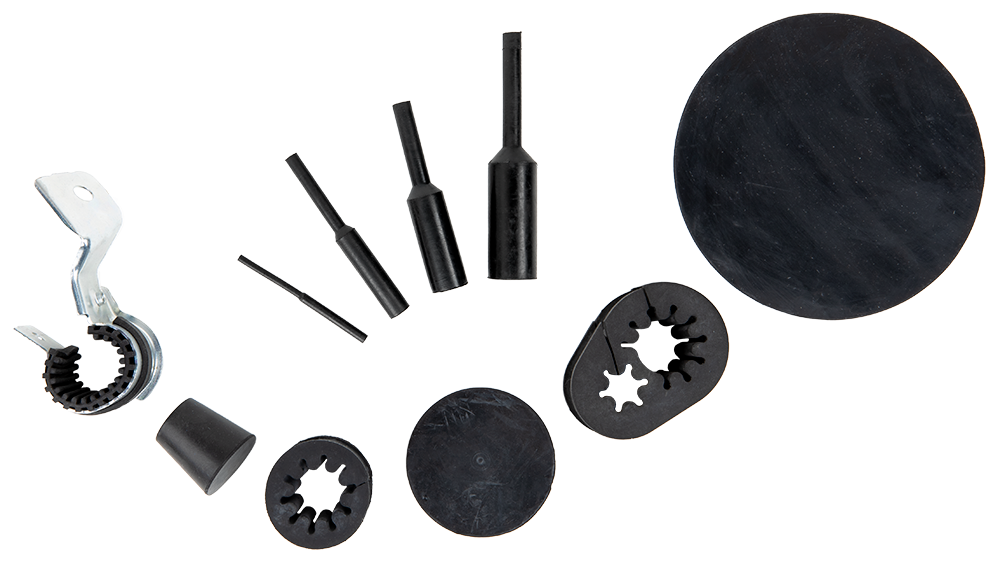 ---
Shop EPDM Masking Products