Fastening Expertise
Echo Engineering and Ammex Plastics have been investing heavily with the automotive fastening market by developing a library of different designs, hiring plastics and process engineers, adding additional presses, and purchasing new testing and measuring devices.
We are experienced in designing and manufacturing a variety of different automotive clips used on HVAC lines, brake lines, harnesses, etc.
With Echo and Ammex, you'll be working with a team experienced in bringing new clips to life based on performance requirements set by the tier-1 or OEM manufacturer. This is why we've brought a lot of testing in-house at our headquarters in Indianapolis in order to speed up our process and devlop a more comprehensive understanding of automotive fastening technologies.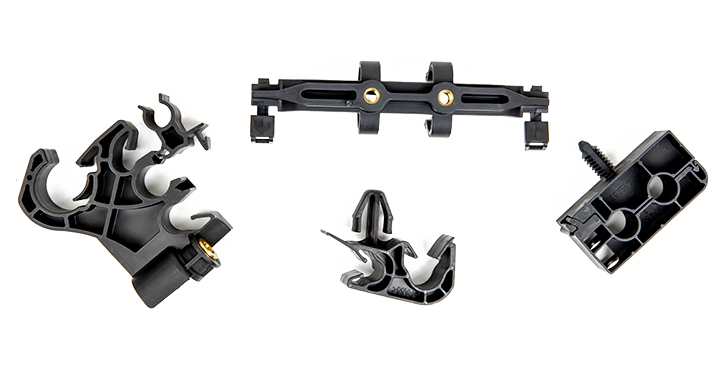 ---
Software and Testing Capabilities
Echo utilizes customer system requirements to begin ideation then design, develop, simulate, test, and manufacture fasteners that meet or exceed difficult OE criteria for:
Insertion & extraction forces
Clamping and opening forces
Living hinges for closure needs
Over-molded rubber onto plastic for enhanced NVH performance
Leak testing
FEA
FMEA
Detailed test plans and test reporting