Barbed Hose Connector Expertise
Engineering resources at automotive OEMs have shifted away from "classic" part design and toward strategic priorities, such as electrification. As a result, the burden of part design and design for manufacturability (DFM) is falling more and more to tier 1 and tier 2 suppliers. It's critical to find an experienced ideation, design, development, and fulfillment partner that can take on these additional responsibilities.
At Echo Engineering and Ammex Plastics, we've made automotive barbed connectors one of our top focuses and part of our core technologies. These are some of the most complex components of a vehicle to make when it comes to injection molding. It's not just molding a part based off a print, it's understanding how glass-filled nylon flows, gate location, parting line review, and much more. Below we've listed just some of what goes into these projects when you work with us.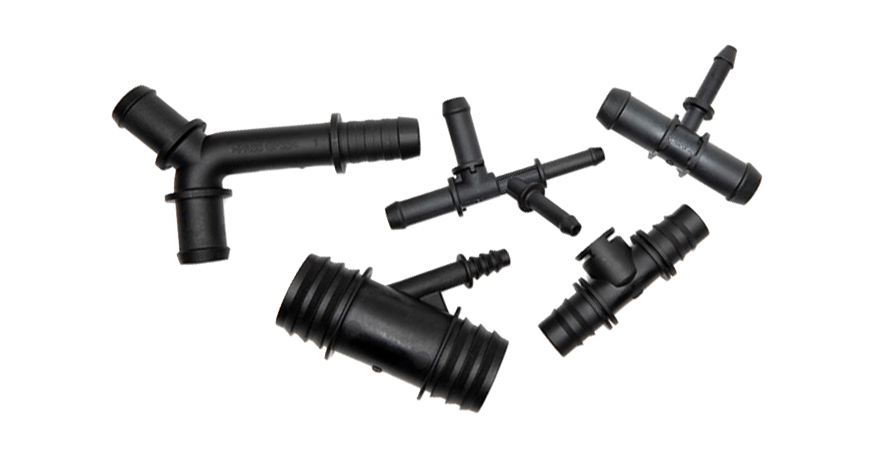 Critical Elements We'll Review With You
Engineering Design Review
Engineering design is one of the most critical aspects of your project. Our engineers will review with you your design's wall thicknesses, sharp transitions, knife edges, tolerances & technical specs, gate locations, and materials in order to ensure we are able to manufacture the connectors to what you need.
Tooling
Quality tool engineers can balance melt flow and reduce cycle times with hot runner systems, increase cooling capacity with copper cores and forced air flows, and produce precise round parts with out-of-round tools.
Depending on the part design, material flow, and residual stresses, sometimes it takes an out-of-round tool to produce precision round parts like fluid connectors. Below are just a few examples of what needs to be factored in towards injection molding a barbed connector that will meet tight tolerances.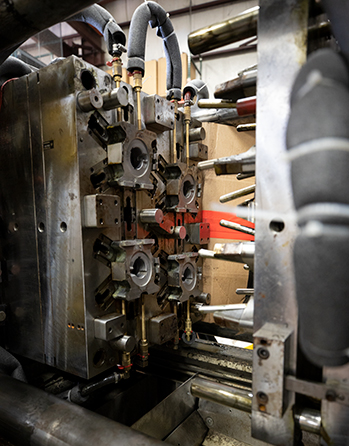 Gate Location & Design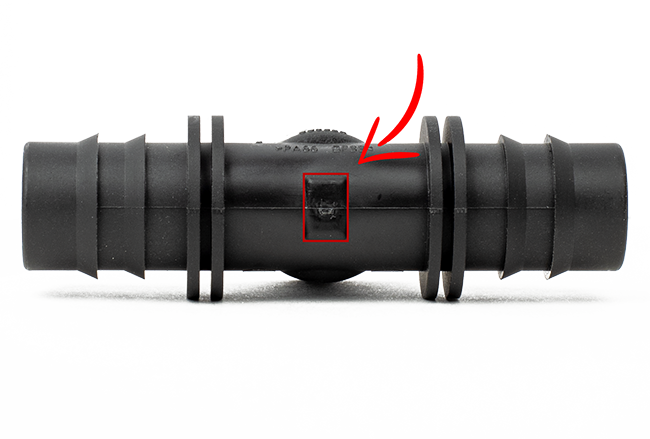 Parting Line Location & Feasability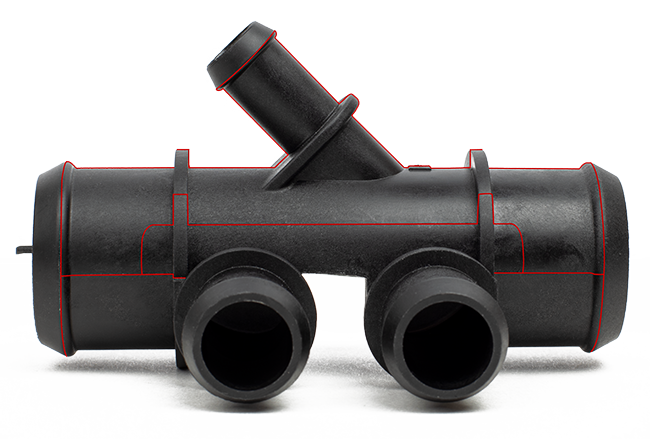 Ejector Pin Location(s)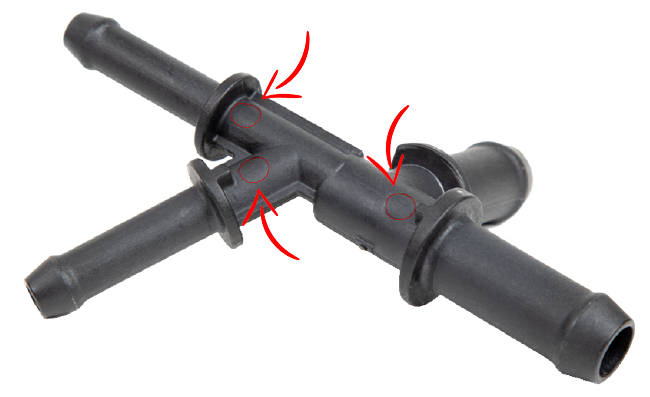 ---
Why Choose Echo Engineering?
Echo and its sister company Ammex have been designing and supplying hose connectors for over 20 years. We have shipped millions of components and run at a PPM rate of <2. Our experience and technical expertise help to spot problematic designs early and deploy the best solution to shorten PPAP timelines and maximize part quality.
If getting your barbed hose connector done right is your primary driver, then make sure you reach out to Echo or our sister company Ammex for an up-front and in-depth design feasibility analysis.
---
Learn More About Injection Molding Connectors
Checkout our recent post where we went more in-depth on the critical design elements involved in the design and injection molding process of automotive barbed hose connectors.
Bonus Material: We also included what it takes to mold with glass fiber additives and the pros and cons of single barb vs. multi-barb.