Echo Donates to Local Elementary School's Robotics Team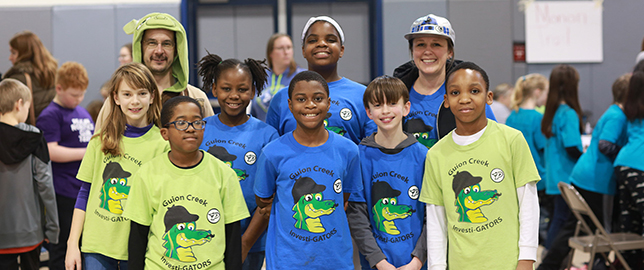 Indianapolis, Ind. – Echo Engineering donates to Guion Creek Elementary School's InvestiGators, a robotics team, to send them to the VEX Robotics World Competition in Louisville, Kentucky on April 28-30.
The Guion Creek InvestiGators, a small group of fifth graders, earned their opportunity to compete in the world competition because of their accomplishments in prior competitions, but due to low funding, the team is requesting for help from communities. The team is looking to raise $10,000 before the competition to cover the cost of new motors, robotic materials, entrance fees, food, and travel expenses.
The team recently competed in the State Finals where they ranked 11th place out of 72 teams. The team also received the Jack Klein Award for their sportsmanship, passion for robotics and growth. Echo is committed to supporting children and their education within the Indianapolis community, and encourages others to contribute.
If interested in donating to the Guion Creek Elementary's InvestiGators, please visit their gofundme page.
About Guion Creek Elementary
Guion Creek is a Title I Elementary school located in Pike Township in Indianapolis, Indiana. Guion Creek's mission is to "cultivate a diverse, innovative learning environment by opening doors of opportunity for students to achieve their maximum potential"
###
Echo Engineering, headquartered in Indianapolis, Ind. partners with customers to create and supply meaningful solutions for their most pressing connecting, fastening, NVH, and sealing challenges.
Last Modified:
April 3, 2019