Echo Engineering Opens New Innovation Center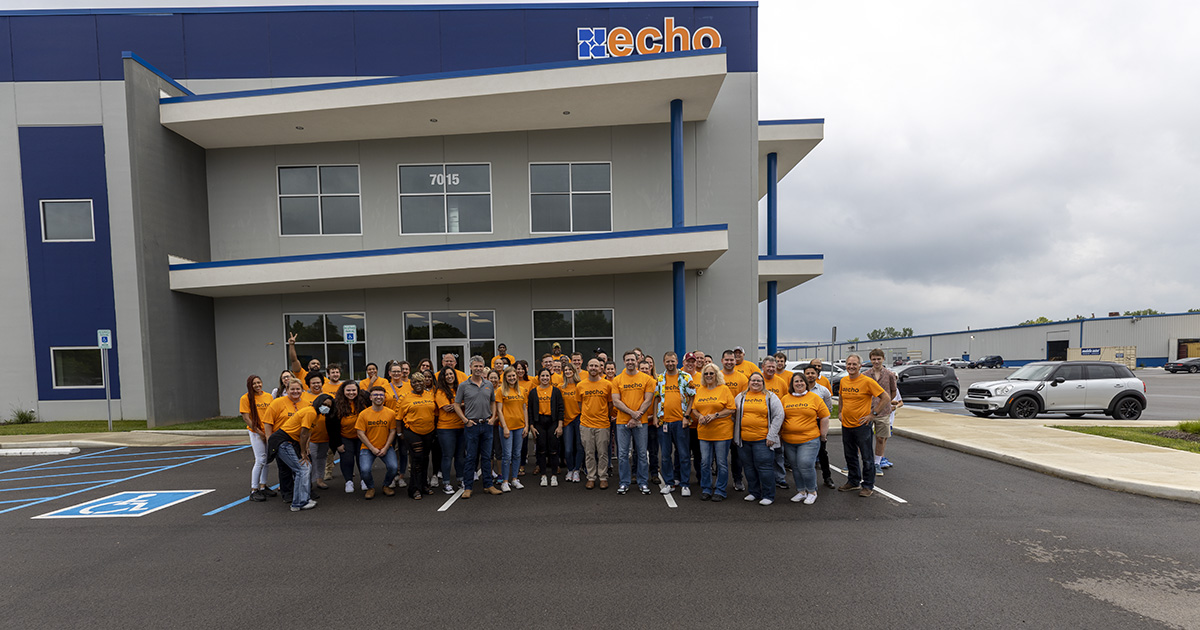 Echo Engineering is excited to announce the grand opening of our new Innovation Center! Our continued growth has resulted in the need to expand our capabilities in order to meet customer demands. The new 100,000 square foot Innovation Center will be the hub to our full-service ideation-to-fulfillment operations and create up to 50 jobs over the course of the next three years.
As our footprint within the EV market has grown exponentially over the years, our customers have relied more on us from a design and engineering perspective for new projects. With that, Echo is fully committed to investing in helping our customers innovate by engineering design and development. Three core elements in making this happen include the ideation process, advanced rapid prototyping, and enhanced warehousing/shipping to get parts in our customer's hands faster.
---
Innovation Center's Location
Echo's newly constructed innovation center is conveniently located just off of 71st Street 0.7 miles away from our Headquarters.
Innovation Center Address
7015 Visionary Way
Indianapolis, IN 46268
Note: As this is a new address, if you're looking to see the new building in person, you may need to type in "4545 W 71st Street" until the mapping applications update to all include our new address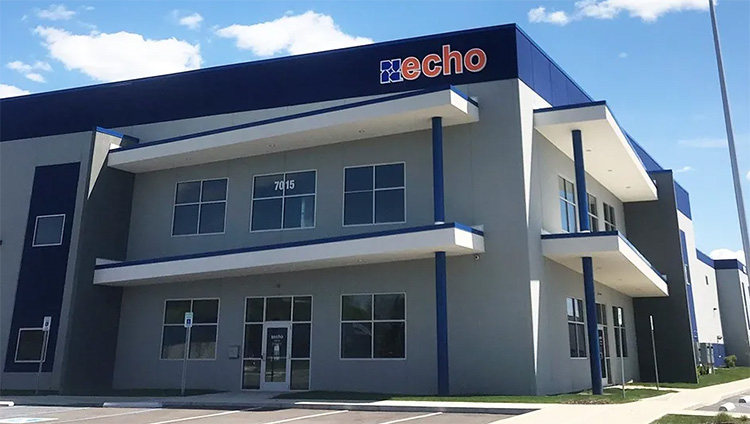 ---
Grand Opening Ribbon Cutting Ceremony
On Friday, Echo's employees participated in the ribbon-cutting ceremony which included the traditional Echo Beer Friday, food, launch t-shirts, and the annual Little Echo 500 RC Car Race competition.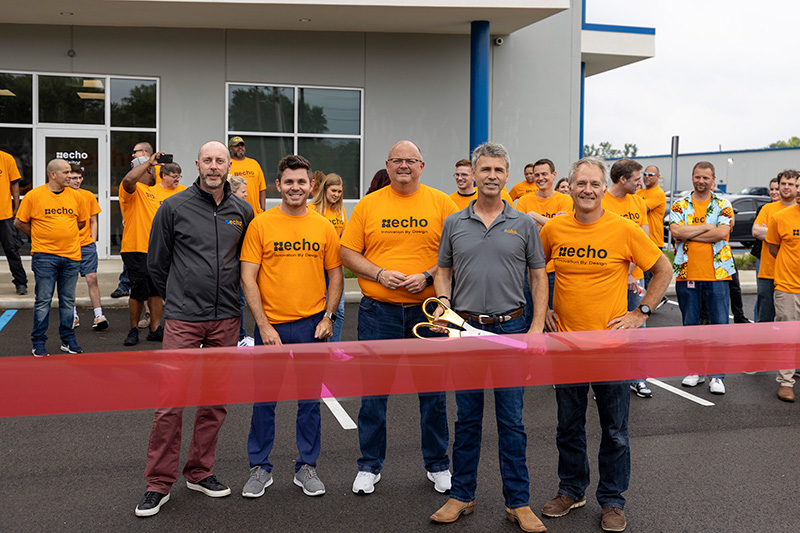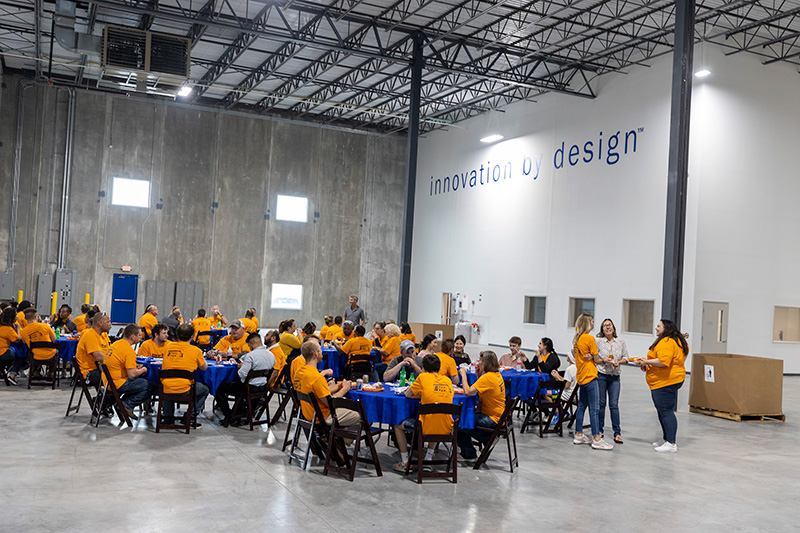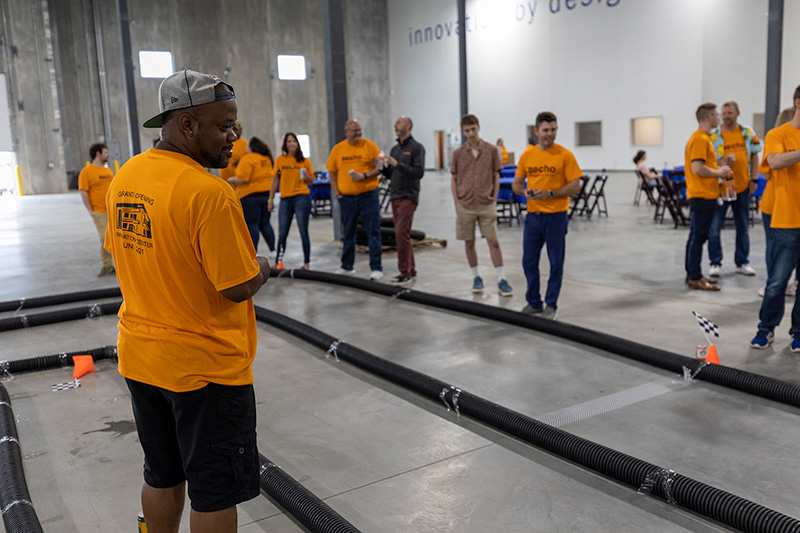 Future of Echo's Innovation Center
The grand opening of Echo's new innovation center is only the beginning with the primary function currently being distribution. As we continue to settle in, the future plans will include moving all of our converting capabilities over there to improve logistics, as well as implementing an ideation center for engineering and customer-facing meetings. Our current plan will be to include:
Innovation and design lab for FEA and physical testing
Customer co-location space
A rapid prototyping center where we'll house all of our rapid prototyping technologies, including our new printer, an injection press, and a compression molding press
---
About Echo Engineering
Since 1966, Echo Engineering has been partnering with our customers to create and supply meaningful solutions for their most pressing Sealing, NVH, Connecting, and Fastening challenges.
Whether you need a standard stock component or one that needs custom-designed, we're equipped and ready to provide what you need - fast. Echo does more than just provide parts to cover an opening or provide appropriate racking. Our high-quality solutions have helped world-class companies increase line output, reduce labor costs, enhance efficiency, and a number of other bottom-line tangibles.
We take the time to understand what role the component plays in your manufacturing process or product development so that we can confidently recommend a solution that meets your needs - and surpasses your expectations.
Last Modified:
June 28, 2021