Echo Engineering Launches Revamped Website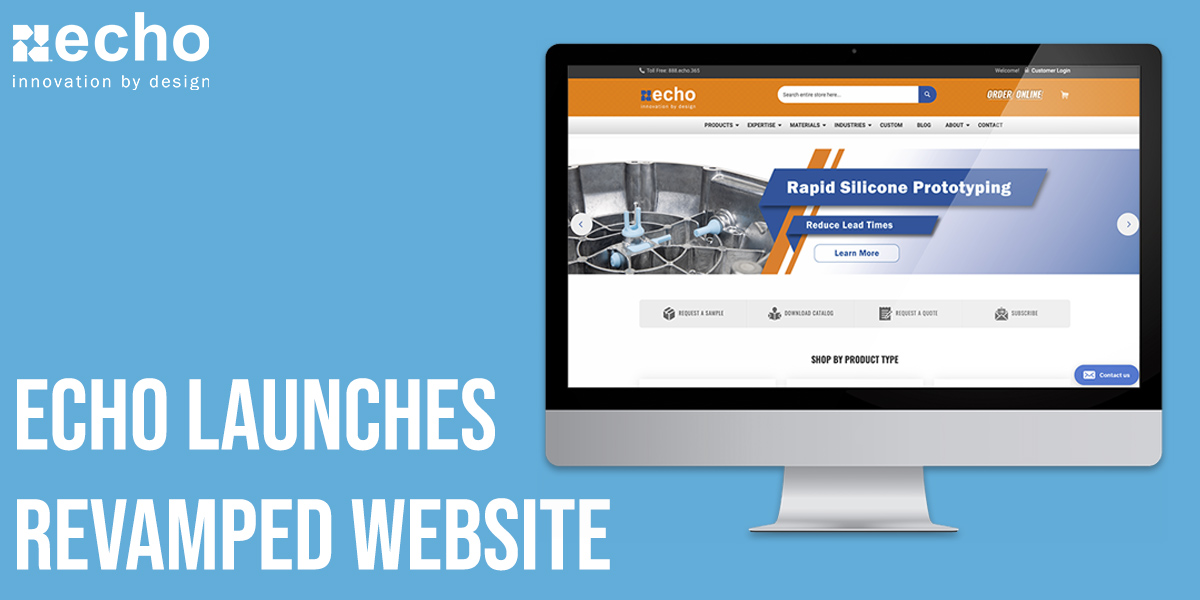 Echo Engineering Launches New Website
Indianapolis, Ind. - Echo Engineering recently launched their brand new website to pave the way towards the best possible user-experience and to better reflect Echo's capabilities. As more and more of our customers have continued toward online purchasing adoption, Echo wanted to ensure we did everything possible to move towards an industry best user-experience. With this new website, that is now possible.
Echo completely redid the backend of the website that integrates with our product management and accounting systems, as well as revamped the frontend in order to improve the overall experience. Below we've listed some of the many items that have changed.
Recommended Products for Specific Applications
We went from complicated data sheets that sometimes required you to look at multiple different dimensions at once, to less complex filters that are tailored to help visitors find the exact product for their specific application. Users are now able to narrow down their product searches based on:
Material
Temperature Requirements
Hole Size / Thread Size needing masked
Hook Thickness / Size
and many other filters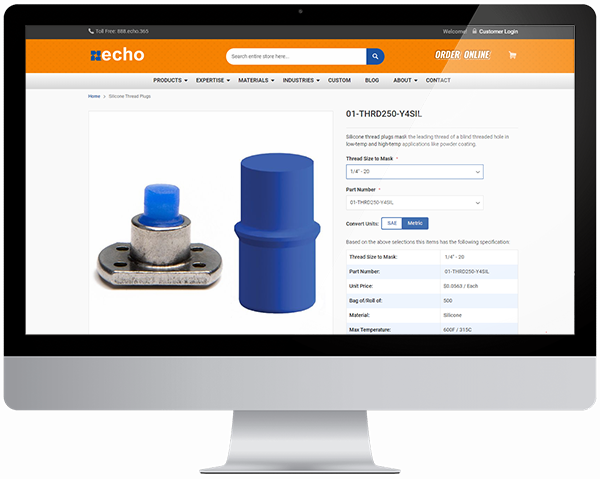 ---
Improved Shipment Methods and Tracking
Customers can now quickly view what the best shipping option is for their purchase as the new website auto-populates shipping charges for both UPS and FedEx. On the previous website, you'd have to compare prices one at a time. And, in order to use UPS, you'd have to have your own UPS shipping account, but not anymore!
We've also added the ability to track your shipments on your orders placed on our new website! This is long overdue, but this feature is finally here!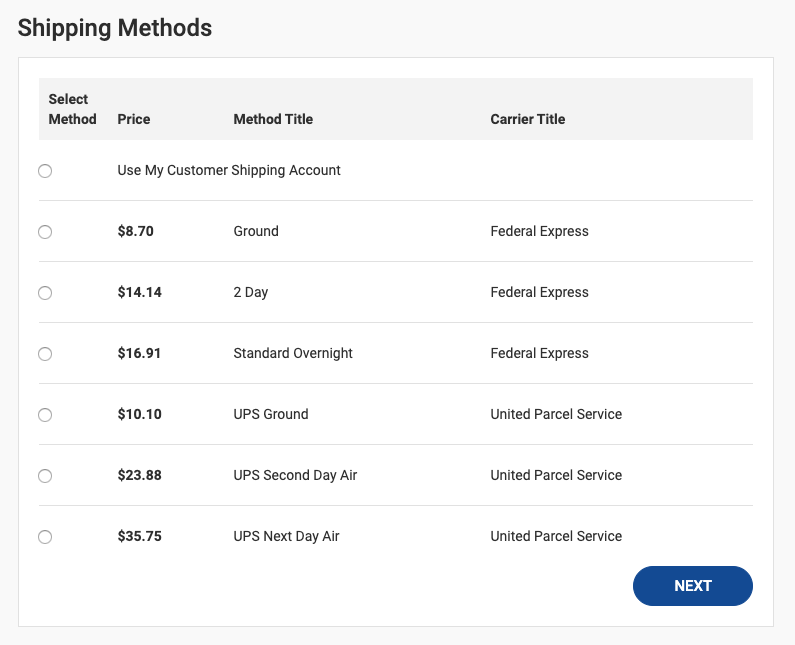 ---
Easier Mobile Navigation
We've designed our new website so that you can easily determine the best cap, plug or tape straight from your phone. No more having to sort through long, congested part sheets and dimensions to find what will work best for your application.
New Advanced Search
In order to make mobile navigation even better, we implemented a predictive / type ahead search that will give our users a much easier way of finding the specific products and solutions they're looking for.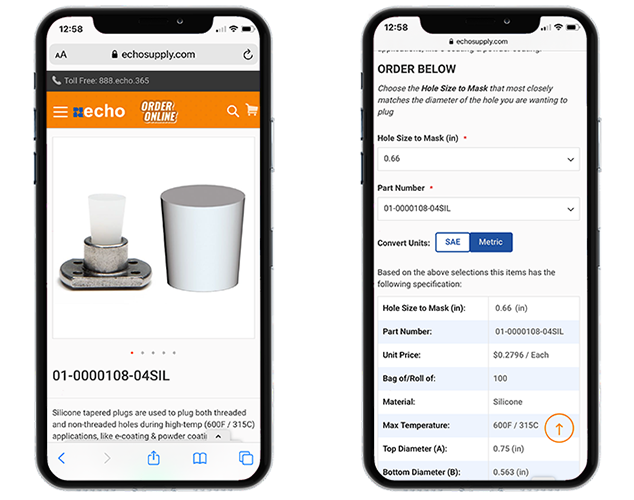 ---
Other New Features
New Live Chat Feature: We're working on speeding up our response time. Because of this, we very recently added a new chatbox to speak to one of our representatives live
Newer, More Robust eCommerce Platform: Gives customers and Echo much more capabilities, from account management to automatic order notifications
Improved Product Search: Giving customers faster access to the products they're looking for, along with a variety of other related products that may work better for their application.
Product Recommendations: Product pages now include recommended products that other customers have also purchased and make a great (sometimes better) alternative to what visitors are currently looking at
New Expertise Pages: Echo Engineering is much more than just a catalog masking part store. We're a team of highly experienced in engineering and manufacturing of masking, sealing, connecting, fastening, and NVH solutions.
Revamped Content: With a new backend content management system, Echo's blogs are now more robust, with better visuals and they will now be able to include videos
---
About Echo Engineering
Since 1966, Echo Engineering has been partnering with our customers to create and supply meaningful solutions for their most pressing Sealing, NVH, Connecting, and Sealing challenges.
Echo does more than provide parts to cover an opening or provide appropriate racking. Our high-quality solutions have helped world-class companies increase line output, reduce labor costs, enhance efficiency, and other bottom-line tangibles.
Last Modified:
September 13, 2021