Automotive Exterior Assembly Components - Design Engineering & Manufacturing
We are not a body panel or trim molder. We are a design engineering and manufacturing solution provider that specializes in a variety of assembly components and MRO components developed specifically for exterior automotive applications. We've worked closely with Tier-1s and the OEMs to develop new versions of standard products that will meet testing standards and keep Design-for-Manufacturability at the forefront of what we engineer.
---
Top Automotive Exterior Solutions
Custom Door Seals
Extrusions may be price friendly, but they several limitations that prevent certain projects from meeting OE specs. Automotive doors are unique in shape and rarely feature straight edges. This is why, in some cases, you need a seal that is molded into a curve shape.
Echo's work with project type includes manufacturing selection and optimization, tooling, material modifications, the addition of pressure-sensitive adhesive (PSA) for improved assembly, pre-assembled fasteners, custom packaging, comprehensive testing, and several other consideration factors that are easy to forget before kicking off tooling.
Project Highlights
Enhancing the vehicle's build quality
Improving sound characteristics during the door's closure
Reducing downstream labor and assembly costs
---
Body Panel Plugs - Improved Sealing & Access Point Coverage
Echo's engineers are skilled at designing panel plugs that minimize installation and removal forces without compromising the sealing and NVH capabilities of our panel plugs. Our panel plugs are also designed to work with a range of panel thicknesses – meaning fewer SKUs can cover a wider range of holes.
Our custom solutions allow us to create complex seal geometry that is way beyond a typical slot or hole. And don't worry about panel flatness. We can design plugs to fit whatever geometry you have.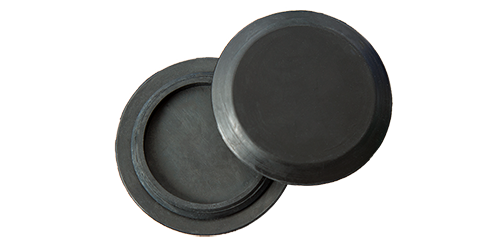 Body Panel & Trim Butyl Patches
Echo is adept at improving NVH characteristics and lowering in-cabin acoustics. We also under the manufacturing assembly aspect as well. In 2019, Echo developed the EchoLoc™ Butyl Foil for a top EV manufacturer. What makes this solution special is that:
The patches can be removed and repositioned within 5 minutes if they're misaligned on the assembly line without residue being left
They then lock into a permanent bond over the next hour
Based on application or surface requirements, we will customize the thickness of butyl used (typically for NVH purposes) and the butyl patch's geometry
---
Custom Injection Molded Assembly Components
Exteriors divisions that manufacture large, injection-molded pieces typically don't want to deal with assembly components that require molding machines below 610-800 tons. This is where Echo comes in.
After Echo's acquisition of Ammex Plastics (Monroe, MI) in 2018, Echo doubled down on its expertise in automotive plastic injection molding. These investments have resulted in numerous new fastening projects used by tier-1s and by EV OEMs. We utilize customer system requirements to begin ideation then design, develop, simulate, test, and manufacture fasteners that meet or exceed difficult criteria.
Projects In-Progress Include:
Plastic Fender Cover (Class-B component requiring a Class-A finish)
Custom clips and fasteners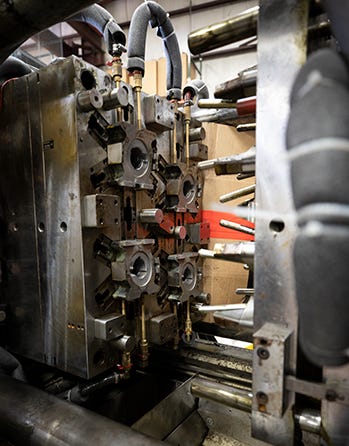 ---
Top Automotive Exterior MRO Solutions
Industrial Masking Experts
Body panels that require Class-A finish typically go through pre-treatment, e-coat, primer, the basecoat, and then clear coat. The issue that these manufacturers run into include overspray, coating on weld points, and defects caused during shipping.
At Echo, we specialize in masking solutions from as simple as masking tapes, all the way to large rubber caps/covers that mask tailgates in areas that need to be clear of coating. We're also known for protective films and die-cuts used to project finishes during shipment, inspection arrows used during manufacturing, and a variety of custom-engineered masking solutions.
---
Catalog Masking Solutions
---