Now Available for Purchase Online: Low-ESD Polyimide Masking Tape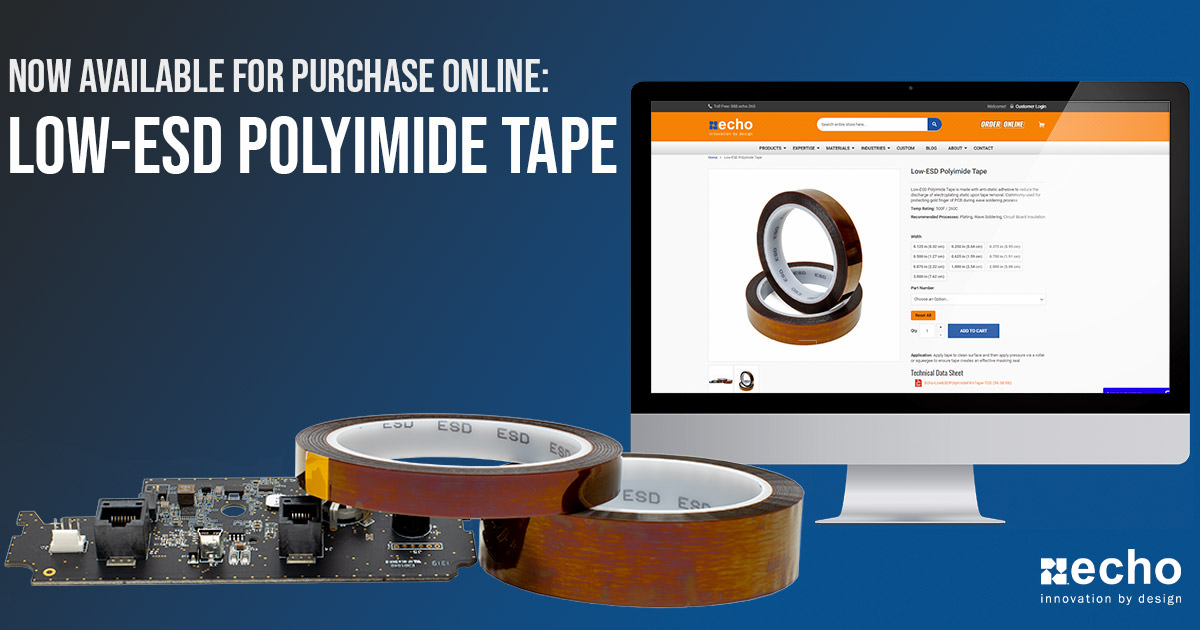 Now Available: Low-ESD Polyimide Masking Tape
We're excited to announce our newest addition to our online catalog, low-ESD polyimide masking tape. At Echo, we've been working towards giving our customers the best possible purchasing experiences, and in doing so, we want to ensure as many of our in-stock products are available for easy, online purchasing at any given time.
We've added a variety of sizing width options that are converted in-house at Echo, ranging from 0.125" – 3.000" and all are 36 yards in length.
---
About Low-ESD Polyimide Tape
Low-ESD (Electrostatic Discharge) polyimide tape is used for protecting gold finger of PCB (Printed Circuit Boards) during wave soldering process. This tape is made with 1 mil thin polyimide film and 2.4 mils of anti-static silicone adhesive.
Additionally, low-ESD polyimide masking tape removes cleanly from PCBs and has high conformability, making it easier to apply.
Published:
January 7, 2021
Last Modified:
September 13, 2021